Welcome to Year 5 Class 12
Helping the children on their learning journey this year are:
Class Teacher: Mrs.Cantello
Teaching Assistants: Mrs.Butterworth, Miss.Hall
This Half term the children are going to be learning about 'The Mayas.'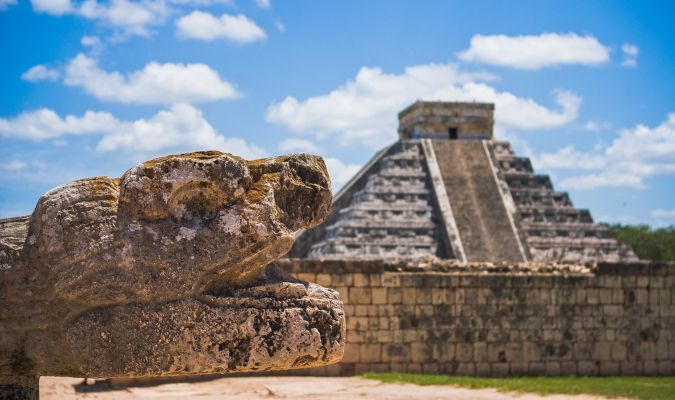 In English this half-term we will be exploring the children book 'Rain Player' by David Wisniewski.
We will be covering the following genres of writing:
Instructions on Pok A Toc
Commentary on Pok A Toc
Diary entry.
Maya Myths - Hero Twins
Descriptive writing.
Leaflets
In Maths this half-term we are going to be focusing on the following areas:
Multiplication and Division - Factors and Multiples
Multiplication and Division including word problems
Fractions
Statistics and measure including Time
Consolidation and assessment
Telling the time can be an area which children can find quite challenging. We would appreciate your help in encouraging your child to tell the time and to question them on differences of times, for example: how many minutes until it is dinner time?
In Science this half-term the children will be exploring 'Forces.'
Gravity - objects falling to Earth
Air Resistance
Pulley mechanisms
Friction
Friction and surfaces
Forces investigation - working scientifically
In Art this half-term the children are going to be looking at Maya Art. During lessons, children will research Maya art and use this to then create and make their own clay pots.
Spelling and homework
Children are given spellings on Monday every week to learn and their spelling test is on Friday.
All children are now following the Rising Stars Spelling Programme. This is a Programme tailored to teach the statutory Year 5 spellings. Each week children will record the spelling rule in their spelling book, and we will be also learning about this in class.
Topic Homework - A sheet with various topic homework tasks will be stuck on the inside of the children's topic homework book. The children can choose any of the activities to complete for their homework and this will be due on a Monday.
Thank you for your continued support. Please feel free to come and speak to a member of the Year 5 Team if you have any queries.