Welcome to Year 5 Class 12
Helping the children on their learning journey this year are:
Class Teacher: Mrs Cantello
Teaching Assistants: Mrs Butterworth and Miss Hall.
This half term the children are going to be learning about the Anglo Saxons.'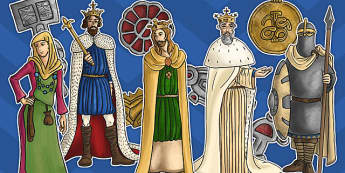 In Literacy, the children will be exploring the story 'Beowulf' by Michael Morpurgo.
We will be looking at the following areas:
· Exploring characters, the story and themes.
· News reports
· Diary Entries
In Maths this half-term we are going to be focusing on the following areas:
Adding and subtracting Decimals

Adding crossing the whole

Adding and subtracting different decimals places

Decimal sequences
Telling the time can be an area which children can find quite challenging. We would appreciate your help in encouraging your child to tell the time and to question them on differences of times, for example: how many minutes until it is dinner time?
In Science this half-term the children will be continuing to explore 'Living Things and Habitats.'
· Life processes
· Reproduction in mammals
· Reproduction in other animals
· Reproduction in plants,
· Life cycle if animals and plants.
This half term the topic is largely History based and we are exploring the following:
Why the Anglo Saxons invaded.
Sutton Hoo
How lives changed when Christianty came to Britain.
Alfred The Great
Anglo Saxon justice system.
Anglo Saxon society.
Spelling and homework
Children are given spellings on Monday every week to learn and their spelling test is on Friday.
All children are now following the Rising Stars Spelling Programme. This is a Programme tailored to teach the statutory Year 5 spellings. Each week children will record the spelling rule in their spelling book, and we will be also learning about this in class.
Topic Homework - A sheet with various topic homework tasks will be stuck on the inside of the children's topic homework book. The children can choose any of the activities to complete for their homework and this will be due on a Monday.
Thank you for your continued support. Please feel free to come and speak to a member of the Year 5 Team if you have any queries.