Welcome to Reception Class 1
Welcome back from the Reception team.
Class Teacher - Mr L Redfearn
Teaching Assistants - Mrs M McGuire, Mrs J O'Brien, Miss A Pavlis, Miss H Cook,
Higher Level Teaching Assistant - Mrs C Stewart
Hello and welcome to Elm Wood Reception. We are looking forward to welcoming our new children and returning Nursery children. It is going to be an exciting year with lots of learning opportunities, we are looking forward to getting to know the children.
The Reception door, on the Key Stage One playground will open at 8.30am and close at 9am.
Topics
Our topic for Summer 2 is Who lives in a rock pool?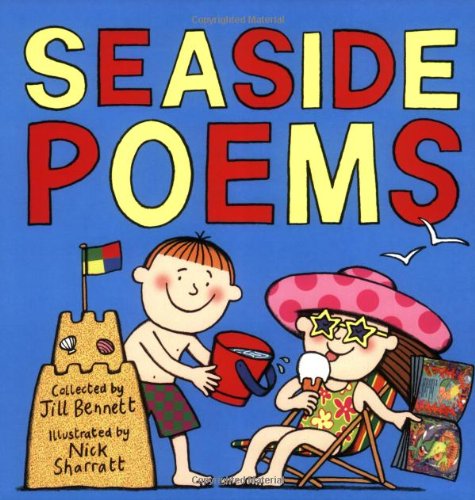 Literacy
The children will continue to blend the sounds in simple words to read them-Daily phonics and daily shared Literacy sessions and weekly guided reads. They will segment the sounds in simple words to write them-Children to begin at word level and then move on to writing simple CVC words connected to our animal topic. Children to then be introduced to sentence structure and writing rules. We will continue to enjoy different books-Our main texts for this topic are 'Seaside Poems, At the Beach and Welcome to the Rock Pool.' We will also explore a range of non-fiction texts and become familiar with the features of them. Children will be given opportunities to write daily and will be supported in focused writing sessions. Writing targets will reflect what the children have been learning about in phonics. Handwriting sessions to improve formation.
Maths
The children will be encouraged to count carefully with 1-1 correspondence to 10 and beyond. They will select the correct numeral to represent 10 objects-matching amounts to objects and exploring the order of the number line. Use the language of more and less-Working on finding one more or less than a given number on a number line. Begin to use the vocabulary involved with addition and subtraction-children to become familiar with the words more, less, add, plus, subtract, take away, equals, amount. Exploring number bonds to 5 and then 10 using a range of resources, including Numicon. They will begin to record, using marks that they can interpret and explain-work on whiteboards and in books on setting out addition and subtraction number sentences. Beginning to use mathematical names for 2D and 3D shapes-exploring shapes, making shape pictures, arranging and sorting shapes.
Reading : We have recently started a new phonics scheme and with this we now have new reading books. The books are fantastic and compliment the graphemes and words the children are learning. Each week the children will take part in three short reading sessions in class with the same book. To encourage the children to read more fluently we will be sending the same book home each Monday so that throughout the week they can read the same book at home and in school. Please can you listen to your child read and use the reading record to report back on your child's progress. Reading books will be changed on a Monday therefore it is essential that the books are returned every Monday.
Please send your child in with their book bag every day as they can be used to take home letters and work that they have done.
School uniform : Please can you make sure all items of clothing are labelled with your child's name or initials. Your child will need a labelled pair of Wellington boots in school for outdoor use.
The children will also need a named PE kit in school which can be kept for the whole term and will be sent home at the end. PE will be on a Tuesday morning.