Welcome to Nursery
Welcome to Elm Wood Nursery from the Nursery team.
Class teacher - Miss Elisabeth Learoyd
Teaching assistants - Ms Ashworth, Miss Neilson and Mrs Gay
Higher Level Teaching Assistant - Mrs Stewart
Hello and welcome to Elm Wood Nursery!
We are so excited to welcome all of our new children in the upcoming weeks and cannot wait to have our nursery filled with beaming smiles again; we hope you're all feeling ready and eager to begin this big adventure! Here are a few reminders for the next half term and some suggestions that will help you and your child settle into the setting a little bit better:
Please bring a bag of spare clothes in case of accidents or having too much fun!
Please bring in wellies and a raincoat so we can splash in those puddles all year round.
Don't forget to write children's names on anything they're leaving at nursery.
Lunchtime
Lots of the children will be staying over the lunchtime period and will be looked after by our brilliant lunchtime organisers Mrs Kirkman and Mrs Baron. We are a Healthy School and apply for the Golden Grin Award each year so please send your child with a packed lunch filled with their favourite 'healthy' snacks. Some really good ideas for filling a lunchbox can be found here:
https://www.nhs.uk/change4life/recipes/healthier-lunchboxes
Topics
Throughout the year we will be looking at various topics, our first topic is:
Why do you love me so much?
We will be reading lots of stories relating to families of all shapes and sizes, thinking about what our families look like and discussing what makes us special. We would love to see any photos of special family days or holidays to share with our friends in Nursery so please send those in with your child.
Books
Although we will be reading lots of books throughout the next half term, some of our favourite ones to focus on are: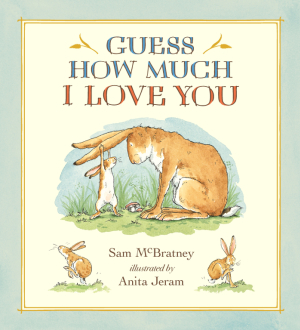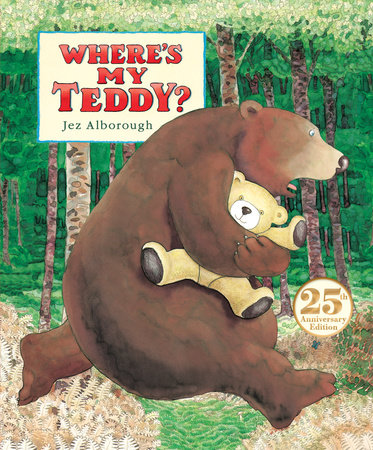 Phonics
We will be doing lots of speaking and listening games in the first few months of Nursery to get the children used to listening to noises and sounds. You can help at home with your child's phonic development by singing songs and nursery rhymes and reading stories with lots of alliteration in. If you have any questions about phonics then please don't hesitate to ask Miss Learoyd for some more information.
Nursery times
The Nursery doors will open at 8.45am for children doing morning or full day sessions and parents can come in and share activities with their child until 9.00am.
Lunchtime is between 11.45am-1.00pm and we ask that you bring a packed lunch if your child is staying over lunchtime.
Afternoon sessions begin at 12.15pm and end at 3.15pm, please try to stick to these times as lunchtime can be very busy.
You will be able to collect your child between 3.00pm and 3.15pm.
Acorn times
The morning Acorns will start their day at 8.30am and should be brought to the school office where they will be collected by Mrs Gay. Their day will then finish at 11.30am and they need to be picked up from the school office as well.
The afternoon Acorns will start their day at 12.15pm and should be brought to the school office to be collected by Mrs Gay. Their school day will finish at 3.15pm and should be pick up from the Nursery door.