Welcome to Nursery
Welcome to Elm Wood Nursery from the Nursery team.
Class teacher - Miss Elisabeth Learoyd
Teaching assistants - Ms Ashworth, Miss Butterworth, Mrs Kirkman and Mrs Gay
Higher Level Teaching Assistant - Mrs Stewart and Mrs Tomlinson
Hello and welcome to Elm Wood Nursery! We are all very excited to welcome our new intake of wonderful two, three and four year olds this year and what a fun year it is going to be. We have lots of exciting things planned this year based around lots of wonderful topics. Here is a brief outline of things to come:
Autumn 1
Why do you love me so much?
A topic based around families, love and things that make us special. We will look at photos of different families and encourage the children to share everything that makes them and their family special.
Autumn 2
Did dragons exist?
A topic all about fantasy. We will explore castles, kings and queens and of course, dragons! We will also invite the families of our EYFS after school to enter in our magical outdoor area, transformed by fairy-tales and fantasy lands.
We will be putting on a Christmas show and invite families to join in the festivities.
Books
We read lots of books throughout the year and choose some based on our topic. This half term's books are: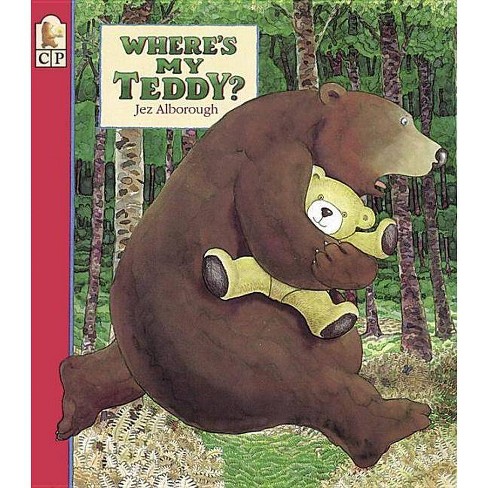 Phonics
At the beginning of each year we assess the children's phonic knowledge and tailor small sessions around the children's needs. This may vary from listening to different environmental noises and identifying animal sounds to recognising letters and familiar words. We will begin to move on to more formal phonic teaching next half term but here are some examples of things you can do at home to encourage your children's love for phonics:
Sing lots of nursery rhymes together
Read texts with rhyming words in
Play iSpy in and outside your house
Nursery times
The Nursery doors will open at 8.45am for children doing morning or full day sessions and parents can come in and share activities with their child until 9.00am.
Lunchtime is between 11.45am-1.00pm and we ask that you bring a packed lunch if your child is staying over lunchtime.
Afternoon sessions begin at 12.15pm and end at 3.15pm, please try to stick to these times as lunchtime can be very busy.
You will be able to collect your child between 3.00pm and 3.15pm.
Acorn times
The morning Acorns will start their day at 8.30am and should be brought to the school office where they will be collected by Mrs Gay. Their day will then finish at 11.30am and they need to be picked up from the school office as well.
The afternoon Acorns will start their day at 12.15pm and should be brought to the school office to be collected by Mrs Gay. Their school day will finish at 3.15pm and should be pick up from the Nursery door.
Lunchtime
Lots of the children will be staying over the lunchtime period and will be looked after by our brilliant lunchtime organisers Mrs Kirkman and Mrs Baron. We are a Healthy School and apply for the Golden Grin Award each year so please send your child with a packed lunch filled with their favourite 'healthy' snacks. Some really good ideas for filling a lunchbox can be found here:
https://www.nhs.uk/change4life/recipes/healthier-lunchboxes